Over 692,000 strictly plumbing related posts
Plumbing advice, answers, information, help and suggestions are provided here by experienced plumbers who wish to "give back" to others. Since 1996 we have been the best online (strictly) PLUMBING forum. If you have questions and are looking for answers or wish to discuss anything about toilets, sinks, faucets, drainage, water filters, venting, water heating, showers, pumps, and other exclusively PLUMBING related issues then you've come to the right place. Please refrain from asking or discussing legal questions, or pricing, or where to purchase products, or any business issues, or for contractor referrals, or any other questions or issues not specifically related to plumbing. Keep all posts positive and absolutely no advertising. Our site is completely free, without ads or pop-ups and we don't tract you. We absolutely do not sell your personal information. We are made possible by:
Author: Nate73 (WA)

A professional plumber installed my toilet and it frequently clogged. I needed to remove the toilet for construction purposes and found what seems like excessive wax (follow link for picture). Could this be what was causing my toilet to clog a lot?

[postimg.cc]

Update:
So I call the company and ask them to send a different plumber to reinstall the toilet correctly. They send the "supervisor" and he wants to use two wax rings again. I demand that at the very least he uses 40% thicker wax ring instead of two. He agrees and installs the toilet, it doesn't leak. I then proceed to grab a normal size bit of toilet paper and proceed to flush it. He nearly has a heart attack and tells me not to flush toilet paper but instead throw it in the trash. I laugh thinking he's joking then realize he's serious. Anyway, I'm going to ask for some money back.



Edited 3 times.
Author: bernabeu (SC)

yes

but

the root cause is an IMPROPERLY installed flange NOT mounted ON TOP OF the finished floor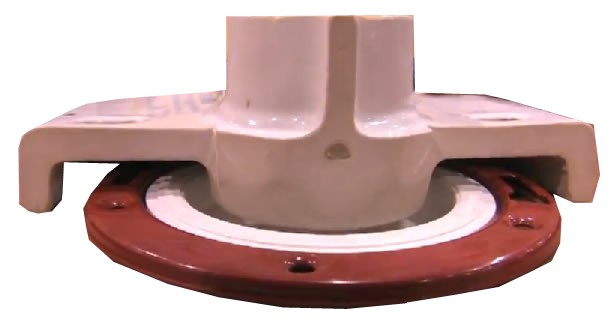 the 'horn' of the bowl should be INTO the flange and acts as a nozzle

the wax seals AROUND and ABOVE the outlet of the bowl

==============================================

"Measure Twice & Cut Once" - Retired U.A. Local 1 & 638



Edited 1 times.
Author: bernabeu (SC)

welcome

==============================================

"Measure Twice & Cut Once" - Retired U.A. Local 1 & 638
---
Please note:
Inappropriate messages or blatant advertising will be deleted. We cannot be held responsible for bad or inadequate advice.
Plbg.com has no control over external content that may be linked to from messages posted here. Please follow external links with caution.
Plbg.com is strictly for the exchange of plumbing related advice and NOT to ask about pricing/costs, nor where to find a product (try Google), nor how to operate or promote a business, nor for ethics (law) and the like questions.
Plbg.com is also not a place to ask radiant heating (try HeatingHelp.com), electrical or even general construction type questions. We are exclusively for plumbing questions.
Search for plumbing parts on our sponsor's site:

---
Special thanks to our sponsor: