Over 692,000 strictly plumbing related posts
Very experienced plumbing experts here at Plbg.com are generous and kind by offering free plumbing advice. We are the best online (strictly) PLUMBING advice, help, dyi, educational, and informational plumbing forum. Questions, answers and discussions about toilets, sinks, faucets, drainage, water filters, venting, water heating, showers, pumps, and other exclusively PLUMBING related issues. Please refrain from asking or discussing legal questions, pricing, where to purchase a product, or any business issues, or for contractor referrals, or any other questions or issues not specifically related to plumbing. Keep all posts positive and absolutely no advertising. Our site is completely free, without ads or pop-ups and we don't tract you. We absolutely do not sell your personal information. We are made possible by:
Author: Lee (NJ)

Question : I have a lateral drain pipe coming from the kitchen sink upstairs. I need to get more pitch for this drain pipe.I cant because I have a shut off valve for an outdoor hose spigot in the way !
Any suggestions would be appreciated ? I have pictures.

Thank you.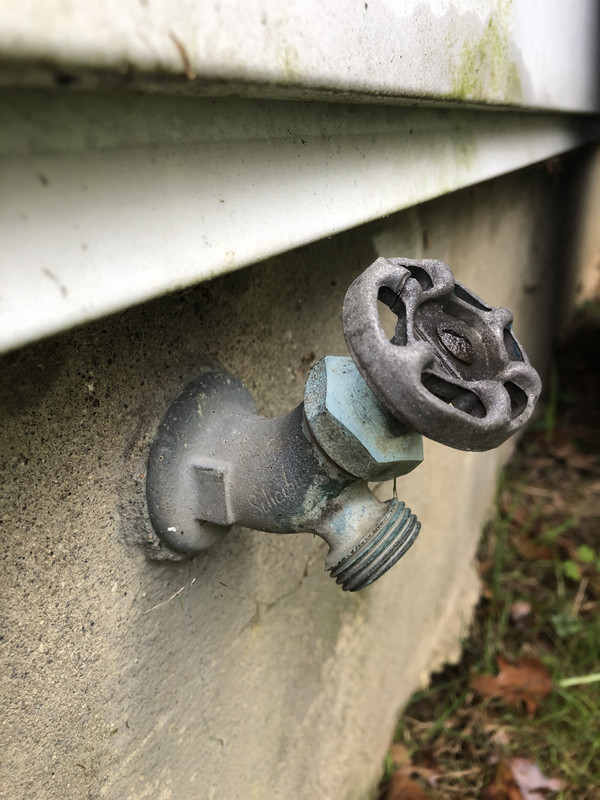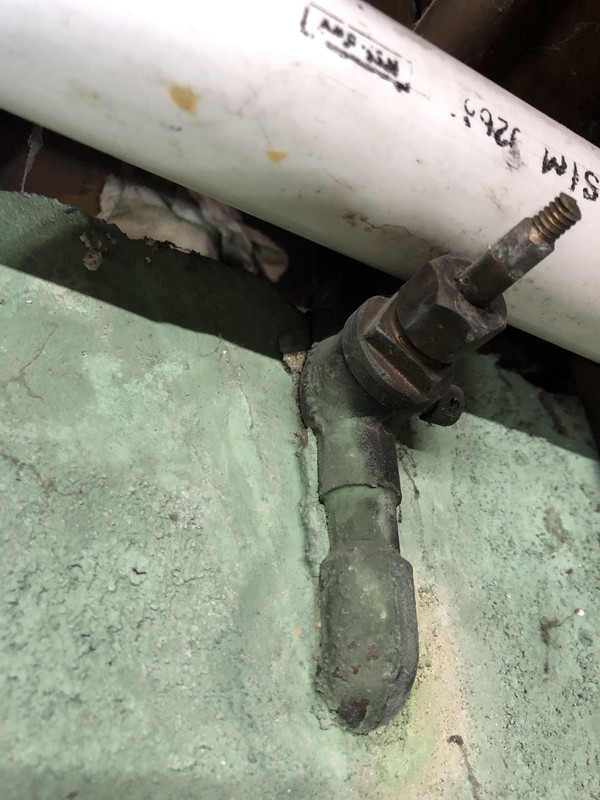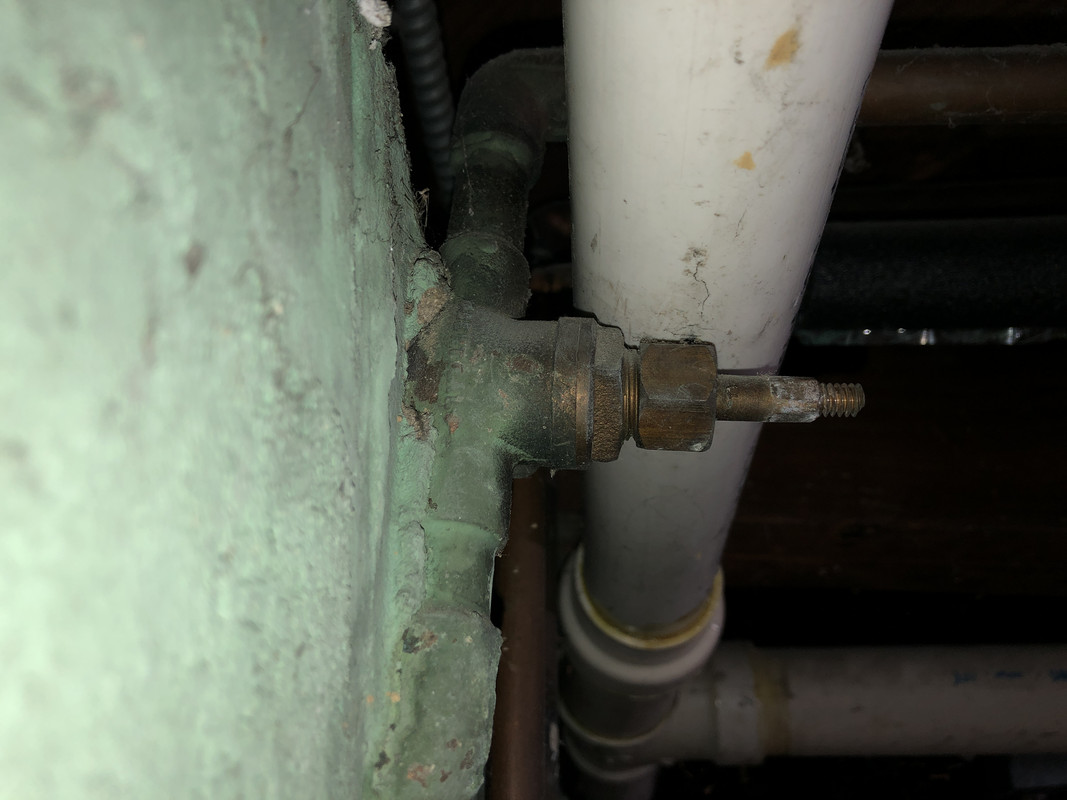 Edited 1 times.
Author: steve (CA)

If that was mine to do, I would cut the overhead horizontal pipe, disassemble the valve and try to unsweat it from the lower pipe stub. I would install a coupling on top of the stub, run up and over the drain and install a new ball vale on the overhead horizontal run.
Author: bernabeu (SC)

perfect

==============================================

"Measure Twice & Cut Once" - Retired U.A. Local 1 & 638
Author: Lee (NJ)

Okay. I temporarily remove the horizontal drain so I can work. I install a coupling. The piping goes in the same direction vertical against the wall behind the drain pipe that will later be reinstalled ? Then I install a ball valve downstream ?



Edited 1 times.
Author: bernabeu (SC)

the normal water flow is from the horizontal run INTO the hose cock

the valve is there for 'frost proofing' during freezing weather (close inside valve permitting the OPEN hose cock to drain and empty)

therefor you are relocating the valve UPstream to the horizontal to provide clearance for the drain pipe

==============================================

"Measure Twice & Cut Once" - Retired U.A. Local 1 & 638
Author: Don411 (IN)

Relocating the shutoff as described is your best option. Plan B would be to use a pair of 45's on the drain pipe to bump it out from the wall and allow it to run in front of the shutoff.
Author: Lee (NJ)

I am really thankful for all of everyone's help.



Edited 1 times.
---
Please note:
Inappropriate messages or blatant advertising will be deleted. We cannot be held responsible for bad or inadequate advice.
Plbg.com has no control over external content that may be linked to from messages posted here. Please follow external links with caution.
Plbg.com is strictly for the exchange of plumbing related advice and NOT to ask about pricing/costs, nor where to find a product (try Google), nor how to operate or promote a business, nor for ethics (law) and the like questions.
Plbg.com is also not a place to ask radiant heating (try HeatingHelp.com), electrical or even general construction type questions. We are exclusively for plumbing questions.
Search for plumbing parts on our sponsor's site:

---
Special thanks to our sponsor: