Over 692,000 strictly plumbing related posts
Very experienced plumbing experts here at Plbg.com are generous and kind by offering free plumbing advice. We are the best online (strictly) PLUMBING advice, help, dyi, educational, and informational plumbing forum. Questions, answers and discussions about toilets, sinks, faucets, drainage, water filters, venting, water heating, showers, pumps, and other exclusively PLUMBING related issues. Please refrain from asking or discussing legal questions, pricing, where to purchase a product, or any business issues, or for contractor referrals, or any other questions or issues not specifically related to plumbing. Keep all posts positive and absolutely no advertising. Our site is completely free, without ads or pop-ups and we don't tract you. We absolutely do not sell your personal information. We are made possible by:
Author: sum (FL)

It must have taken a lot of patience and persistence for the DIY electrician to have this wire pulled all the way through.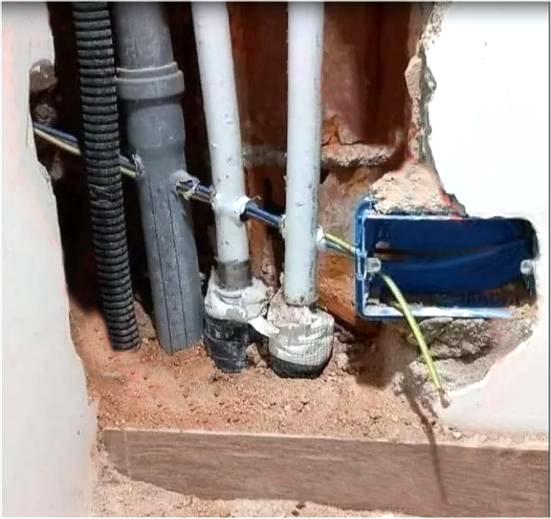 Edited 2 times.
Author: hj (AZ)

It was probably somewhat difficult to drill those holes also.
Author: Don411 (IN)

I wonder what country that pic is from, certainly not the US
Author: Sauktim (WI)

24 inch fish bit blindly pushed thru closed wall from left to right,wrap wires to bit and pulled back to left. See no evil.
Author: sum (FL)

a few more for laughs.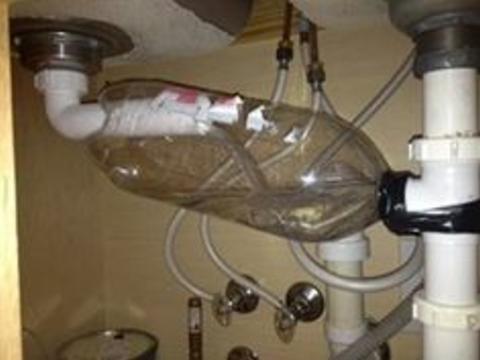 whatever works!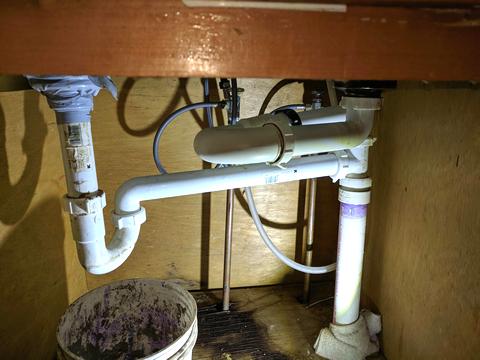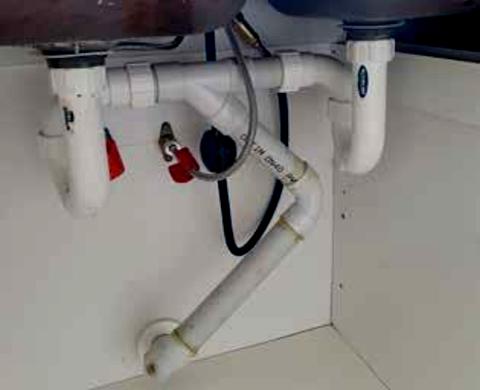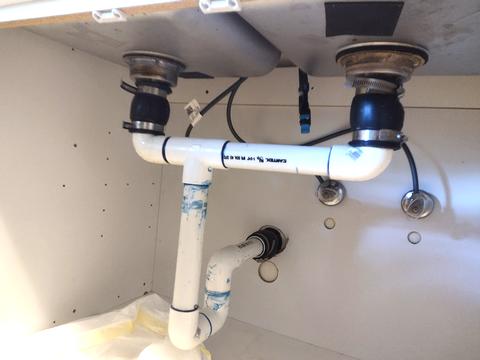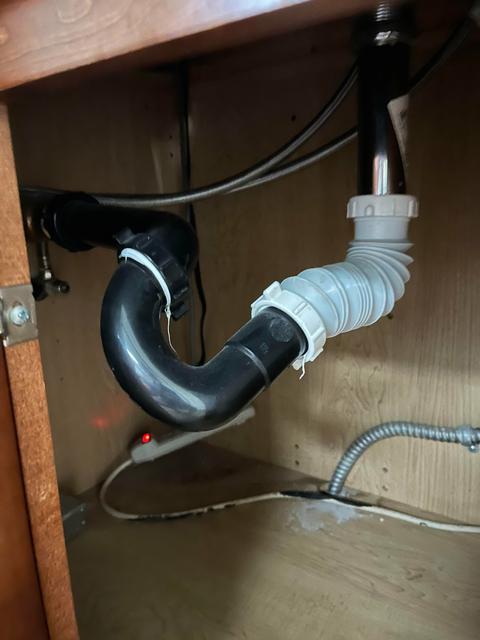 someone just want to get more storage space under the sink at all cost.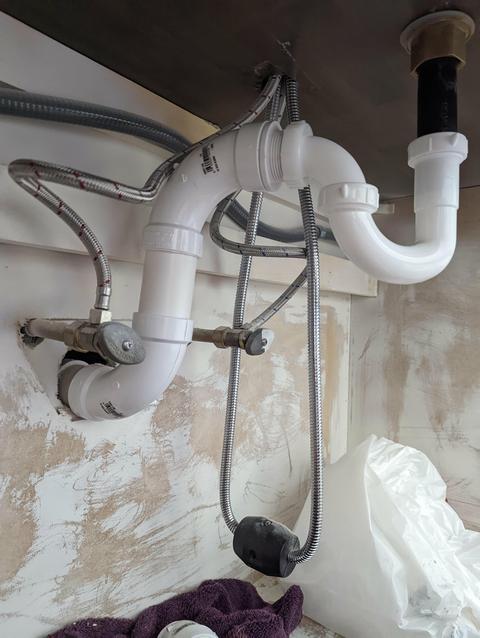 plumber's putty!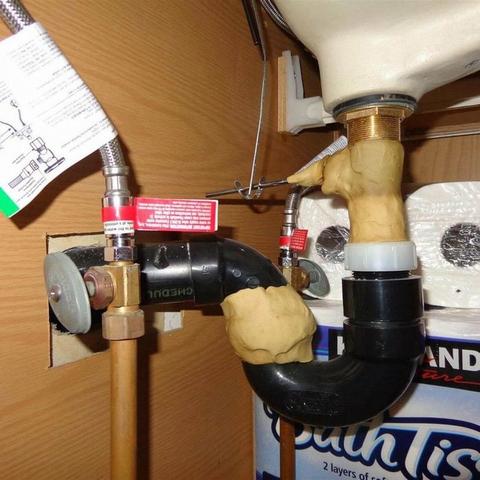 best washing machine stand pipe.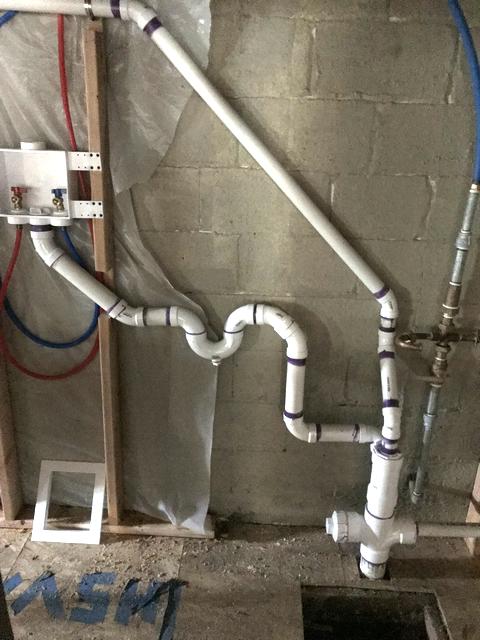 Edited 1 times.
Author: vic (CA)

OMG
.... makes me want to both laugh and cry at the same time. Hopefully our plumbing advice forum stops a few of these kind of DIY extremes from happening.



Edited 1 times.
Author: bernabeu (SC)

@ Sum,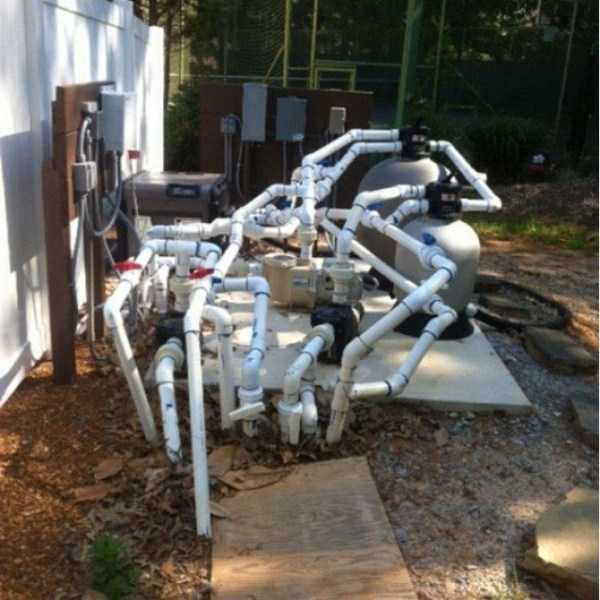 ==============================================

"Measure Twice & Cut Once" - Retired U.A. Local 1 & 638
Author: hj (AZ)

Do you actually believe that the person who would do that kind of work would come to a forum like this for advice?
---
Please note:
Inappropriate messages or blatant advertising will be deleted. We cannot be held responsible for bad or inadequate advice.
Plbg.com has no control over external content that may be linked to from messages posted here. Please follow external links with caution.
Plbg.com is strictly for the exchange of plumbing related advice and NOT to ask about pricing/costs, nor where to find a product (try Google), nor how to operate or promote a business, nor for ethics (law) and the like questions.
Plbg.com is also not a place to ask radiant heating (try HeatingHelp.com), electrical or even general construction type questions. We are exclusively for plumbing questions.
Search for plumbing parts on our sponsor's site:

---
Special thanks to our sponsor: