Over 675,000 strictly plumbing related posts
Welcome to Plbg.com and PlumbingForum.com. The best online (strictly) PLUMBING advice, help, dyi, and informational plumbing forum. Questions and discussions about toilets, sinks, faucets, drainage, venting, water heating, showers, pumps, water quality, and other exclusively PLUMBING related issues. Please refrain from asking where to purchase a product, or business, pricing, or legal questions, or for contractor referrals, or any questions not related to plumbing. Keep all posts positive and absolutely no advertising. Our site is completely free, without ads or pop-ups. We do not sell your information. We are made possible by:
Author: sum (FL)

I have a question for those who have used these old tubing bender made by Imperial. I think they are called the 360-FHA tubing bender.

The set comes with multiple rounded form wheels, one for each size 3/8", 1/2", 3/4" etc...and there is a pivoting "hook" that is secured to the wheel with a screw.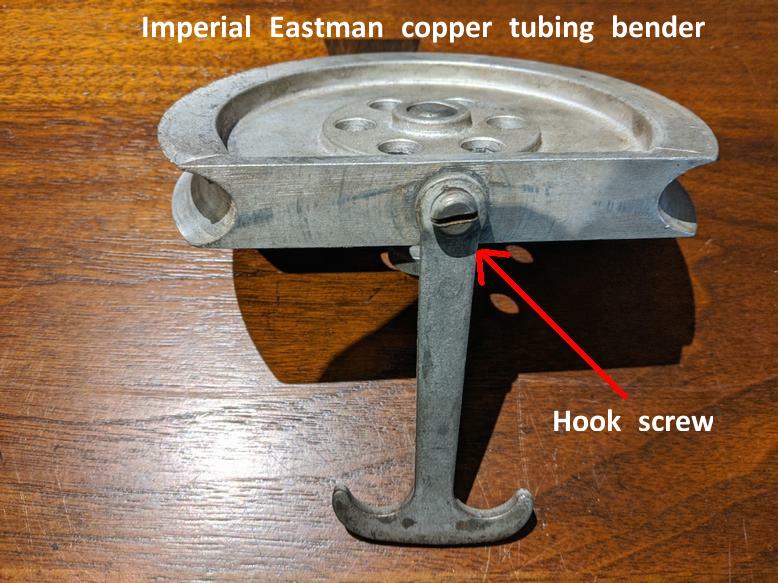 Well, out of the four wheels I have, two of the hook screws have broken off. These screws take a lot of shear as you bend the tubing with the hook sliding around the tubing as the handles are cranked.

I am trying to find replacement screws, but these are not standard screws, because it has a round shoulder under the screw head that fits the ID of the hook exactly.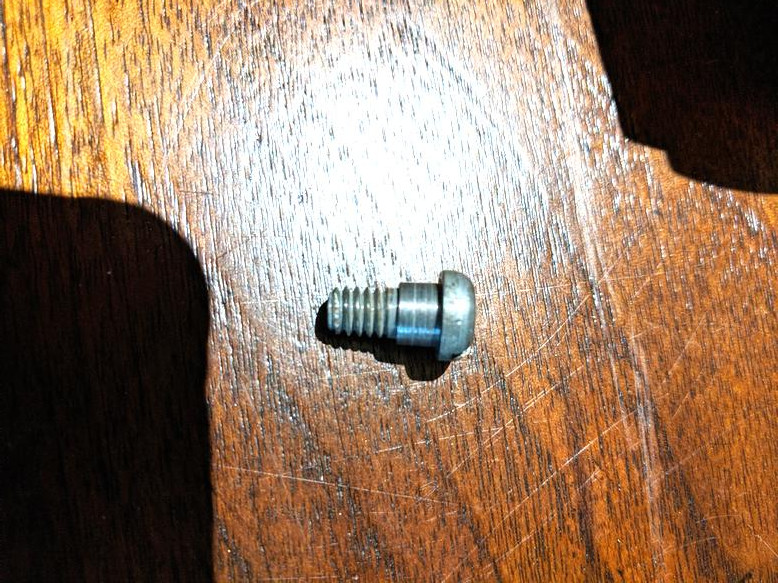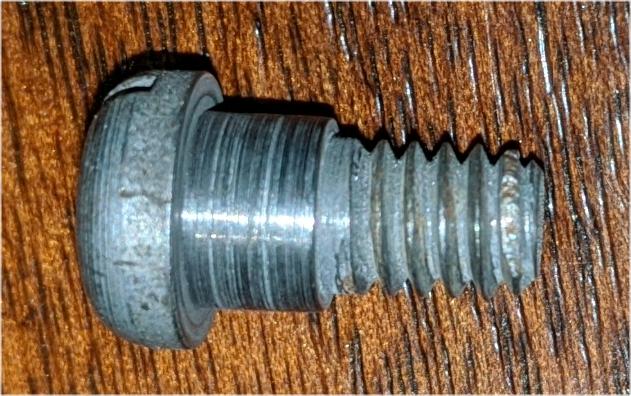 Anyone knows if these screws are still available somewhere?
Author: LI Guy (IN)

Sum that's called a "shoulder screw", not specific to that particular tool, they are used in lots of applications where the part being secure has to be free to rotate and not under the clamping force of the screw.

I've used McMaster-Carr for specialty fasteners in the past, they are easy to work with a ship fast. If you measure the diameter of the shoulder and the thread pitch/size, you should be able to find the same screw here: [www.mcmaster.com]

- - - - - - -

Not a plumber by trade but a fierce DIYer
Author: sum (FL)

LI Guy, thanks. I checked out the link you provided and they have a large selection of specialty screws. So I took measurements and ordered the shoulder screws I need. Only thing is it's insane to pay $8 for shipping two screws that cost $3.75 total LOL!



Edited 1 times.
Author: bernabeu (SC)

they only charge what it actually costs them for shipping

yes, you heard correctly

if you 'charge' the order you do not know the precise shipping until AFTER it packed, weighed, and actually shipped


ps. they 'warehouse' in chicago and atlanta - you can avoid shipping by actually picking up at the counter and merely paying a 'small' handling charge



M-C is the 'gold standard' for hardware supply stores

- - - -

Retired U.A. Local 1 & 638
"Measure Twice & Cut Once"



Edited 1 times.
Author: LI Guy (IN)

Sum, I ordered from McMaster a lot when I was rebuilding my truck camper last summer, I needed a lot of stainless fasteners I just couldn't find anywhere else. I should have also mentioned that Ace Hardware stores also have a very good fastener selection, if your shoulder screw is a common size you may find one there and save the shipping from McMaster.

- - - - - - -

Not a plumber by trade but a fierce DIYer
Author: sum (FL)

LIGuy, no I wasn't really complaining, all hard to find parts I expect to pay a premium. I am actually pleased that this screw is replaceable.

This set of tubing bender is ancient. I guess not too many people bend copper pipes these days. I still do it because I tinker here and there with copper pipes myself and after a few times kinking the pipes I decided to buy a set. This is a used set I bought on ebay which I know is for HVAC use since it goes by ODs, that is why out of the five wheels, the only one I can really use is 5/8" for 1/2" tubing. The other sizes I can't use. So after one use the screw broke. I stole the screw from the 1/2" wheel to use, after a few times that broke too, so I took the last one from the 3/4" wheel.
Author: sum (FL)

I got the shipment today, that was pretty fast delivery.

The screws work. The only thing is it's about 1/8" too long which I can easily correct with a grinder in 2 minutes.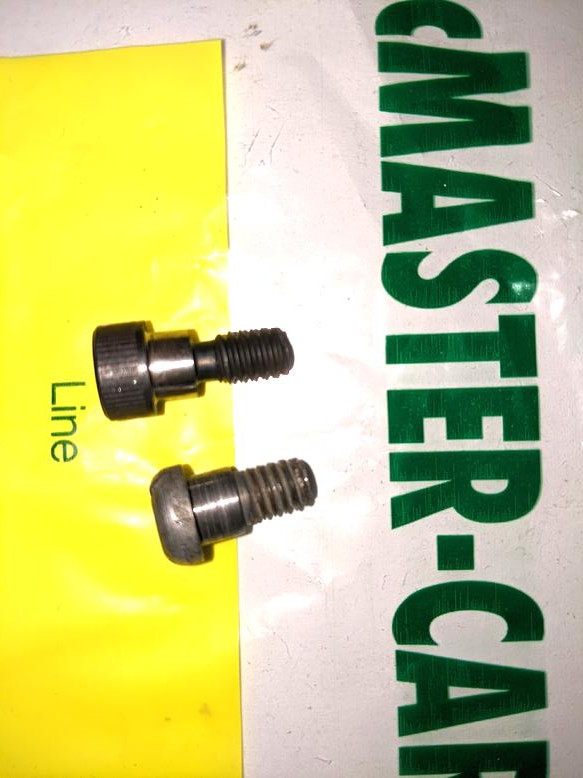 Edited 1 times.
---
Please note:
Inappropriate messages or blatant advertising will be deleted. We cannot be held responsible for bad or inadequate advice.
Plbg.com has no control over external content that may be linked to from messages posted here. Please follow external links with caution.
Plbg.com is strictly for the exchange of plumbing related advice and NOT to ask about pricing/costs, nor where to find a product (try Google), nor how to operate or promote a business, nor for ethics (law) and the like questions.
Plbg.com is also not a place to ask radiant heating (try HeatingHelp.com), electrical or even general construction type questions. We are exclusively for plumbing questions.
Search for plumbing parts on our sponsor's site:

---
Special thanks to our sponsor: