Over 675,000 strictly plumbing related posts
Welcome to Plbg.com and PlumbingForum.com. The best online (strictly) PLUMBING advice, help, dyi, and informational plumbing forum. Questions and discussions about toilets, sinks, faucets, drainage, venting, water heating, showers, pumps, water quality, and other exclusively PLUMBING related issues. Please refrain from asking where to purchase a product, or business, pricing, or legal questions, or for contractor referrals, or any questions not related to plumbing. Keep all posts positive and absolutely no advertising. Our site is completely free, without ads or pop-ups. We do not sell your information. We are made possible by:
Author: sum (FL)

I have a few questions about DWV fittings, not that I want to use them but just for my own understanding on their correct applications.

(1) Flexible fittings from Fernco, Zorro and other brands. They make sanitary tees, wyes, combos that are all rubber. I would imagine fittings like this would result in the piping being badly supported, and would be chewed up badly if it's snaked with a cutting head, and not code approved. Why are these fittings even made?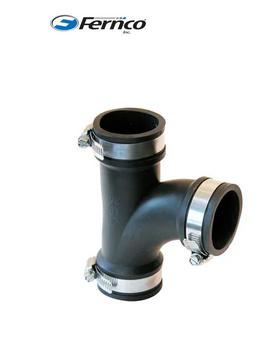 (2) "Simple" and "flexible" p-traps, that just seems like it's so clog prone for hair and kitchen waste. Why are these made? Is it only intended for some hail-mary emergencies? Yet I have seen these being used as a permanent drain installations in homes.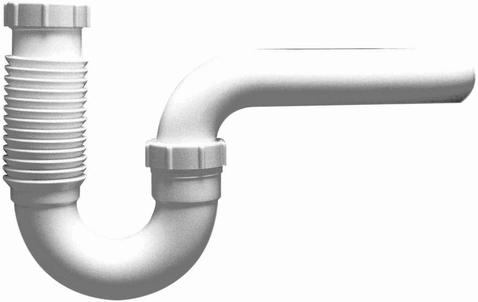 (3) Same question about bottle traps. Are bottle traps legal anywhere in the US? They are not cheap either, I have seen some that are $300+ in high end homes.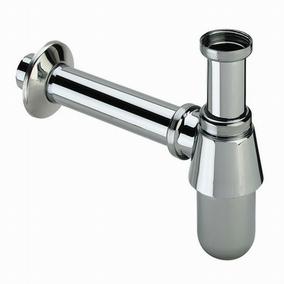 (4) Saddle fittings. I can see why saddle fittings are useful in irrigation where some seepage or leak is not the end of the world. What about DWV saddle fittings like this 4X2 saddle tee? When will someone use this? It does not have a sweep so this can't be a drain fitting right? So is this to add a 2" vent at the top side of a 4" horizontal pipe?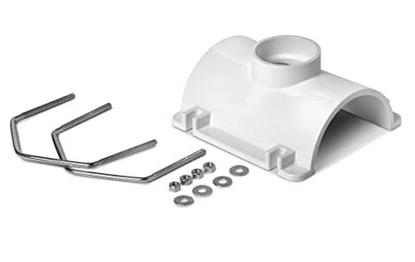 (5) A 90 elbow with a side inlet. The side inlet has no sweep to it, what can you connect to this side inlet? Can you connect a drain to it? A vent? Wet vent?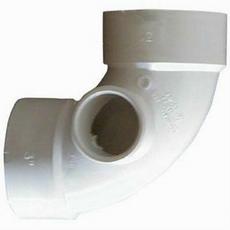 Edited 3 times.
Author: exapprentice30 (MA)

None of them fittings can used legally in my state and the side inlet 90 can only be used for a dry vent but I have seen them used for a wet vent in other states or if your replacing a side inlet 90.The rubber fitting would be the worst fitting to snake too. The saddle fitting is not legal too. I have seen a lot of drains drilled and tapped in to cast iron pipe too. Bottle traps are illegal too. The tube in the water can rot and let in sewer gasses but you would see water in the trap. The flex traps are paper thin and stuff can build up in them and clog.



Edited 4 times.
Author: PlumerDan (CA)

sum,back in the old days they made a 3 tee with 4 inlets then to top it off they 4 2in in between them .we called them octapuses.. somehow i just don't think there around any more.looking down on it you seen a 3x3x3x3 tee with a 2in.inlet between the 3in. take offs.
great for group bathrooms.
Author: bernabeu (SC)

for the same reason they make kerosene space heaters

someone will buy it

- - - -

Retired U.A. Local 1 & 638
"Measure Twice & Cut Once"



Edited 1 times.
Author: bsipps (PA)

The only legal fitting is the bottle trap it covers the 4" trap seal legality everything else is just an easy way out of a tight or not close installation
Author: sum (FL)

four inlets to one fitting? I have never seen such a fitting. Is it like a sanitary cross with two additional inlets?

I have also seen a sanitary tee with two inlets facing the same direction, like the eyes of an owl.

But I still do not understand what the intent of the side inlet to the elbow is. Is it for a drain or vent? It has no sweep to it.
Author: bernabeu (SC)

space - tight quarters

- - - -

Retired U.A. Local 1 & 638
"Measure Twice & Cut Once"
Author: vic (CA)

Sum, maybe it could used in some codes upside down in attics for combining vents together such as when having only one vent going through the roof?
Author: hj (AZ)

Actually EIGHT. The 2" openings were between the 3" ones. The modern "So-Vent" systems have fittings like that.
Author: LI Guy (IN)

Sum you forgot the "low heel inlet":




Apparently these are still code-legal if you use them with the 2" facing up for a vent connection. I found one in my old where the plumber used it in place of a closet bend to connect the sink and tub to the drain, and vent the toilet.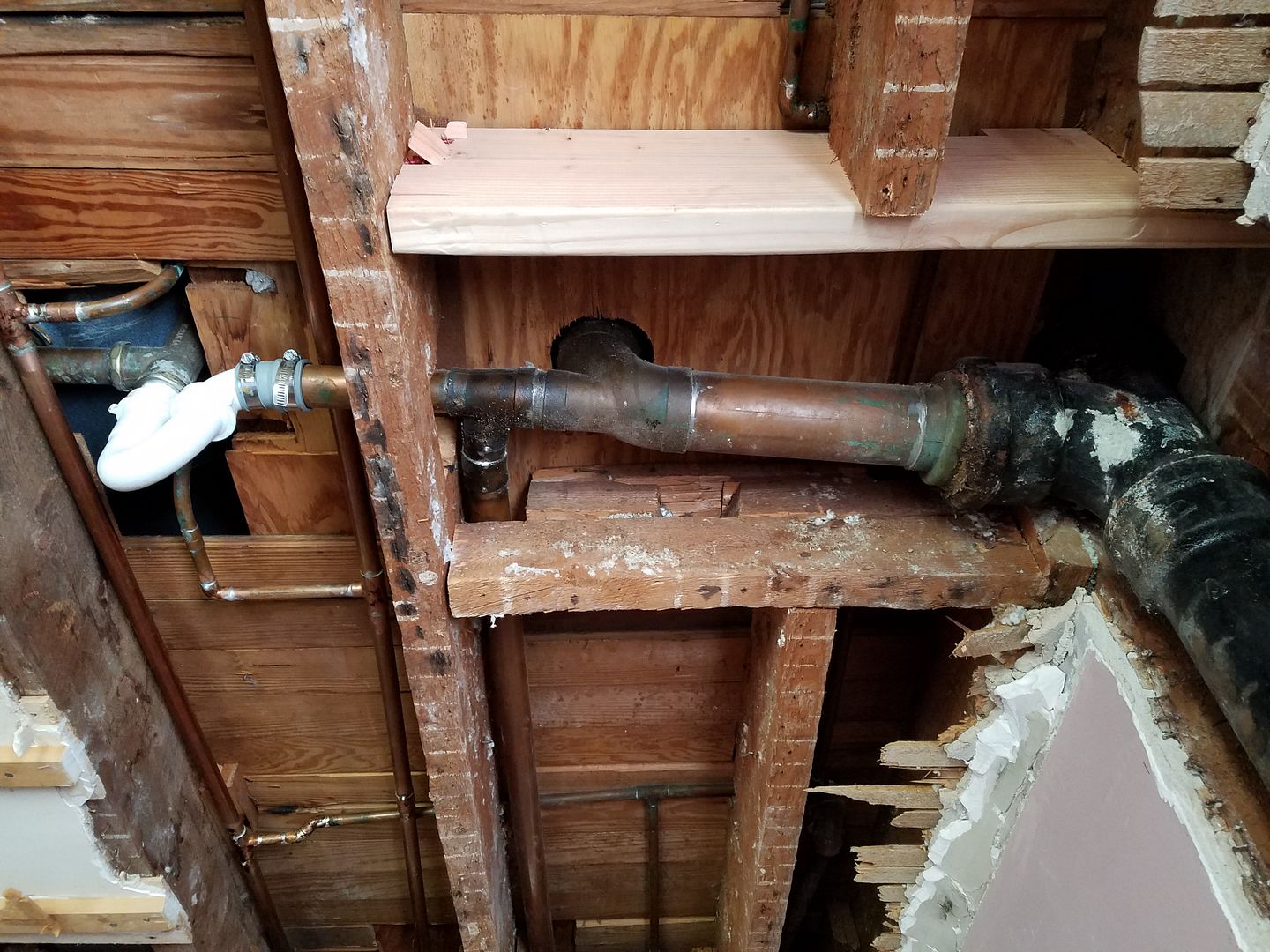 I wound up using the same fitting in PVC because I couldn't figure another way to connect the drains given the fixture placement and framing constraints. Lived there 5 years and it never clogged.....

- - - - - - -

Not a plumber by trade but a fierce DIYer



Edited 2 times.
Author: sum (FL)

so in that case the low heel inlet elbow was used to wet vent the toilet. I think I saw a variation of this fitting with the heel inlet is slightly higher I am not sure what it's called...high heel inlet?
---
Please note:
Inappropriate messages or blatant advertising will be deleted. We cannot be held responsible for bad or inadequate advice.
Plbg.com has no control over external content that may be linked to from messages posted here. Please follow external links with caution.
Plbg.com is strictly for the exchange of plumbing related advice and NOT to ask about pricing/costs, nor where to find a product (try Google), nor how to operate or promote a business, nor for ethics (law) and the like questions.
Plbg.com is also not a place to ask radiant heating (try HeatingHelp.com), electrical or even general construction type questions. We are exclusively for plumbing questions.
Search for plumbing parts on our sponsor's site:

---
Special thanks to our sponsor: