Over 600,000 posts related to plumbing
Welcome to Plbg.com (aka: PlumbingForum.com) we are the most popular plumbing information sharing, advice, DIY and educational forum on the Web. Ask any toilet, sink, faucet, pump, water quality, and plumbing related questions. Please refrain from asking where to purchase a product, business, pricing, or legal questions, for contractor referrals, or any questions not related to plumbing. Keep all posts positive and no advertising. This site is free and made possible by:
Author: giink (NH)

Hi! I am new to this forum and would like any suggestions of how I can remove this type of Kohler bathroom faucet (I don't have any model number and it's approximately 14yrs. old, so I imagine they probably don't even make it anymore. The cold water side faucet leaks (won't shut in the "off" position) and I want to replace it's interior with new seals and/or cartridge, I've done this a number of times before but never on a pedestal style sink. Can't figure out where to unscrew the faucet from? Do I need to remove the sink from the wall to access these type of faucets somehow? Please see the pictures below. Thank you in advance!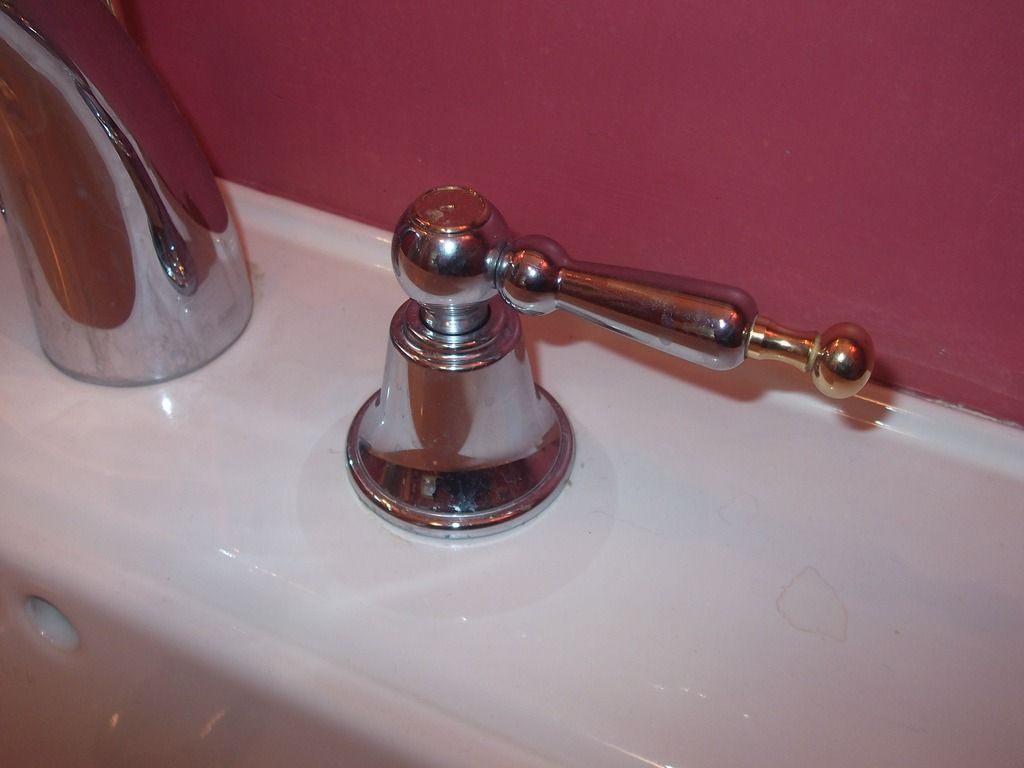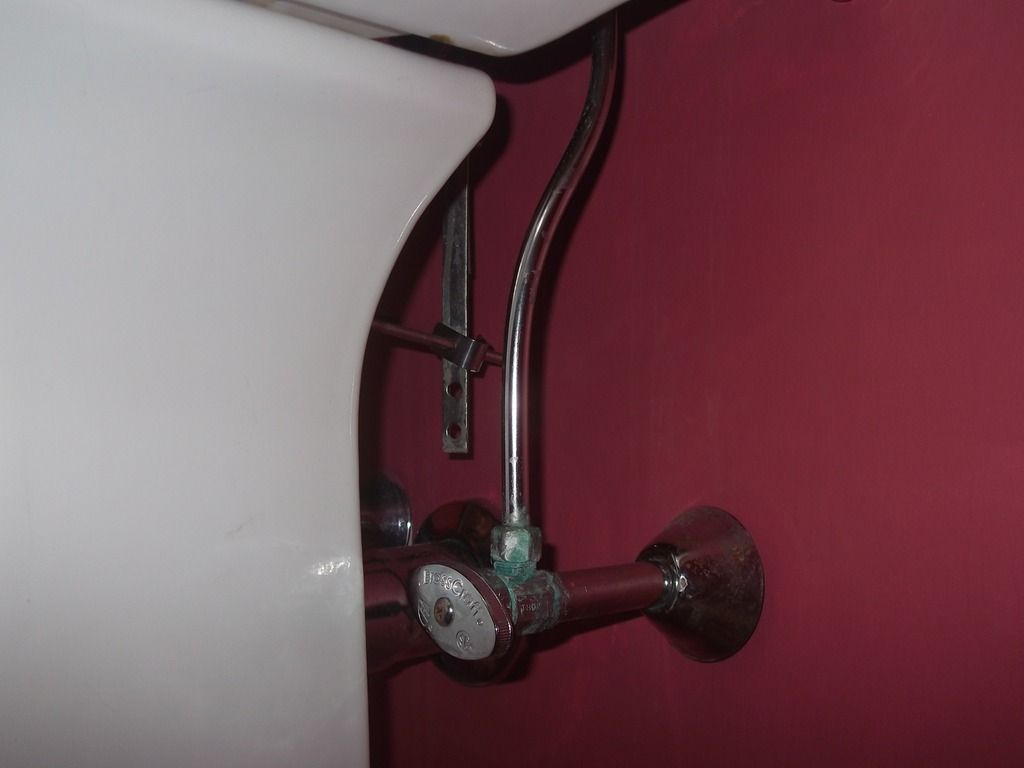 Author: PlumberLoren (CA)

Pedistal Lavatories can be a PITA as they have very little room to get your hands and tools in position to install or remove the faucet. A Basin Wrench could help you but you are pinched for room to use the tool. You may have to remove the basin from the wall in order to get the access you need. Install a well made brand i.e. a Grohe or similar quality brand made of solid brass when you do this job. You can always order parts from their web site. It will save you headaches later on.



Edited 1 times.
Author: Pipe runner (AZ)

got to pull the pedestal lav off the wall so that you can access the bottom side of the hot, cold and spout washer's and locking nut from below. Careful to not scratch the floor with pedestal base and be careful not to knock it over. good luck.
Author: m & m (MD)

You seem to be saying that you want to repair, not replace, the faucet. To repair it, remove the button on the very top of the handle. There is a screw under the button. Remove handle. Unscrew bonnet nut, etc. At 14 y.o., parts are easily accessible.
Author: hj (AZ)

IF that button does not remove, try unscrewing the "bell" below the handle and see if that also removes the handle.
---
Please note:
Inappropriate messages or blatant advertising will be deleted. We cannot be held responsible for bad or inadequate advice.
Plbg.com has no control over external content that may be linked to from messages posted here. Please follow external links with caution.
Plbg.com is strictly for the exchange of plumbing related advice and NOT to ask about pricing/costs, nor where to find a product (try Google), nor how to operate or promote a business, nor for ethics (law) and the like questions.
Plbg.com is also not a place to ask radiant heating (try HeatingHelp.com), electrical or even general construction type questions. We are exclusively for plumbing questions.
Search for plumbing parts on our sponsor's site:

---
Special thanks to our sponsor: